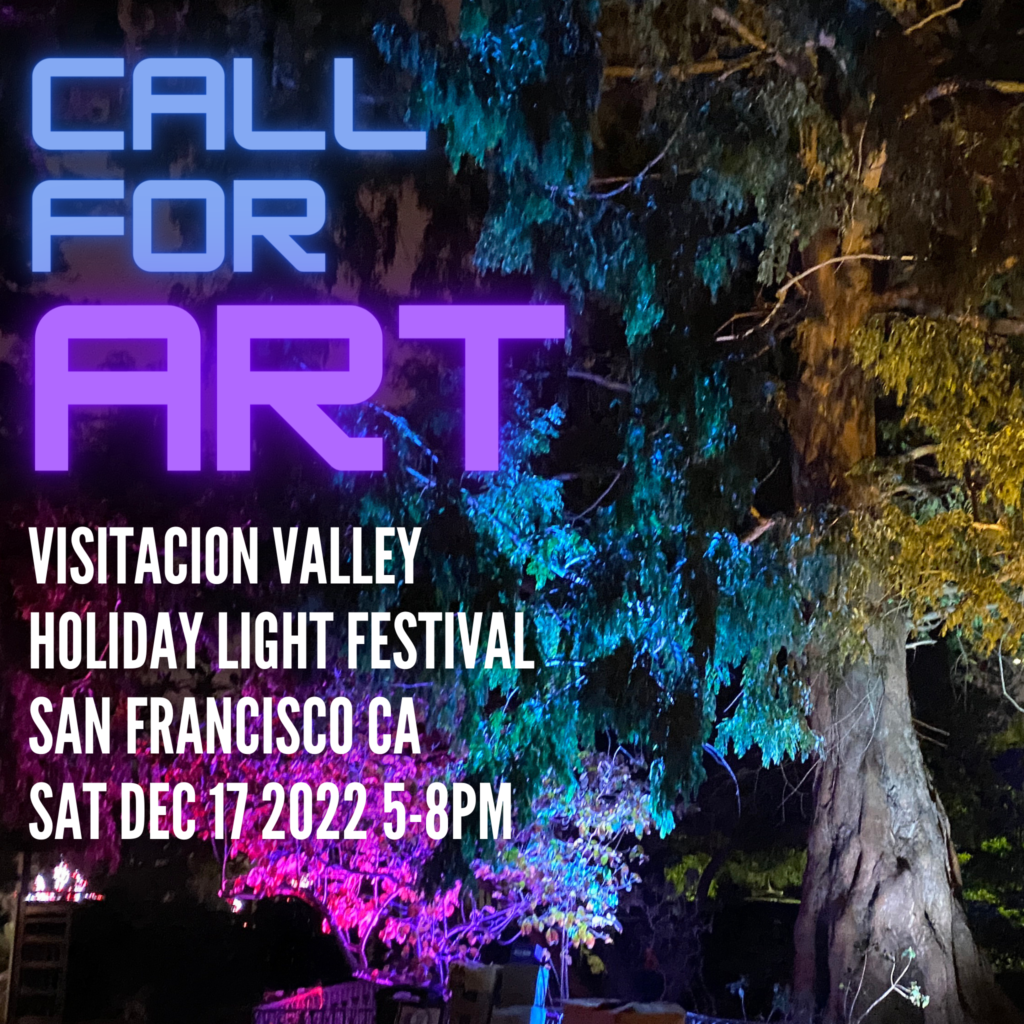 WHEN: Saturday December 17 5PM – 8PM
WHERE: Visitacion Valley Greenway,
Leland Ave & Peabody St. to Campbell Ave & Rutland St., San Francisco
The Visitacion Valley Holiday Light Festival seeks artists of all skill levels to light up the Greenway. Bring your stunning interactive light art, install your illuminated sculpture, or adopt an area to festoon with sparkling holiday lights.
Visitacion Valley, a San Francisco neighborhood home to working-class families from a variety of ethnic and cultural backgrounds, was historically neglected by government officials. The Visitacion Valley Holiday Light Festival is part of a larger effort to activate the community and promote local business on the Leland Avenue commercial corridor.
The Visitacion Valley Greenway is a series of six adjacent public parks allowing visitors to meander through the heart of Vis Valley amidst greenery and public art. VVHLF will illuminate the four southern parks in a free, family-friendly public event:
This is a lightning-fast one-day event: setup starts Saturday morning and breakdown is Saturday night after the show. Special accommodations may be made for large projects.
Artists may be eligible for a $100 honorarium. Anyone interested in showcasing their work may apply with this form. Email grant@revoltlabs.co for more information.