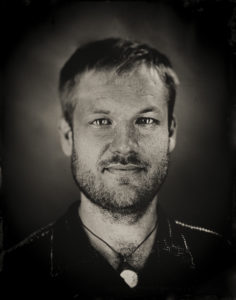 Grant Patterson creates digitally fabricated and illuminated interactive art that examines our relationship with technology. He graduated from Stanford University with a BS in Computer Science and has over a decade of hardware/software industry experience in circuit design, embedded systems programming, Linux sysadmin, web user interfaces, and mobile apps with internet-of-things connectivity. Grant left the corporate world in 2018 to make art full-time.
While humankind's technological revolutions produce objects of incredible power and value, they require great costs from people and our planet. Modern products use raw materials that are dangerous and environmentally destructive to collect. They are manufactured and delivered by workers paid less than a living wage in problematic conditions. These products are designed to entice us, take our money, hoard our data, obscure the truth, fail early, and sit in trash heaps for millennia.
Grant believes we must use the fruits of society's technological progress to produce works of transcendent beauty and splendor. We can create technological wonders that shake participants to their core, challenging their assumptions and perspectives. These works will promote societal change and enable healing from trauma.
Grant works toward this goal by creating art that incorporates software, digital fabrication, and LED illumination. His works range from wearables to warehouse-scale installations. He engages viewers to control and participate in the art. His work appears at art festivals, corporate events, permanent installations, and private collections. Grant is available for commissioned works and consulting in the art / technology space.
For monthly-ish, non-spammy updates on cool stuff Grant is doing, sign up for our mailing list.