Part 5 of several! See Part 1, Part 2, Part 3, Part 4.
Japan's culinary reputation may be unparalleled. Tokyo has the most Michelin stars of any city, and I recall hearing it also has the most eateries per capita. I only scratched the surface of what's on offer, particularly because I'm not a big fan of ramen or beef. But I ditched mostly-vegetarianism for an anything-goes diet, and many things went! This is just a random sampling of stuff I encountered; every meal was an experience.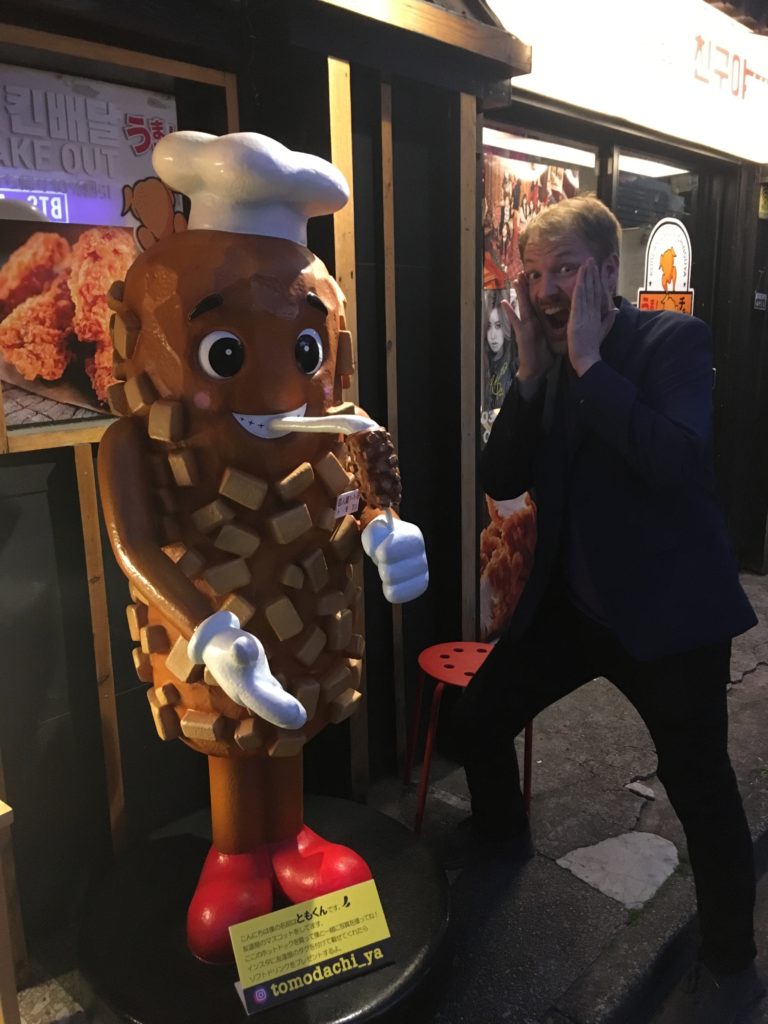 I skipped the Michelin stars and went straight for the street food. I tried at least three different kinds of okonomiyaki, a savory pancake: each region has their own method of preparation. There were so. Many. Fishy. Snacks. I was able to sample quite a few near the Tsukiji Fish Market and bought my favorites.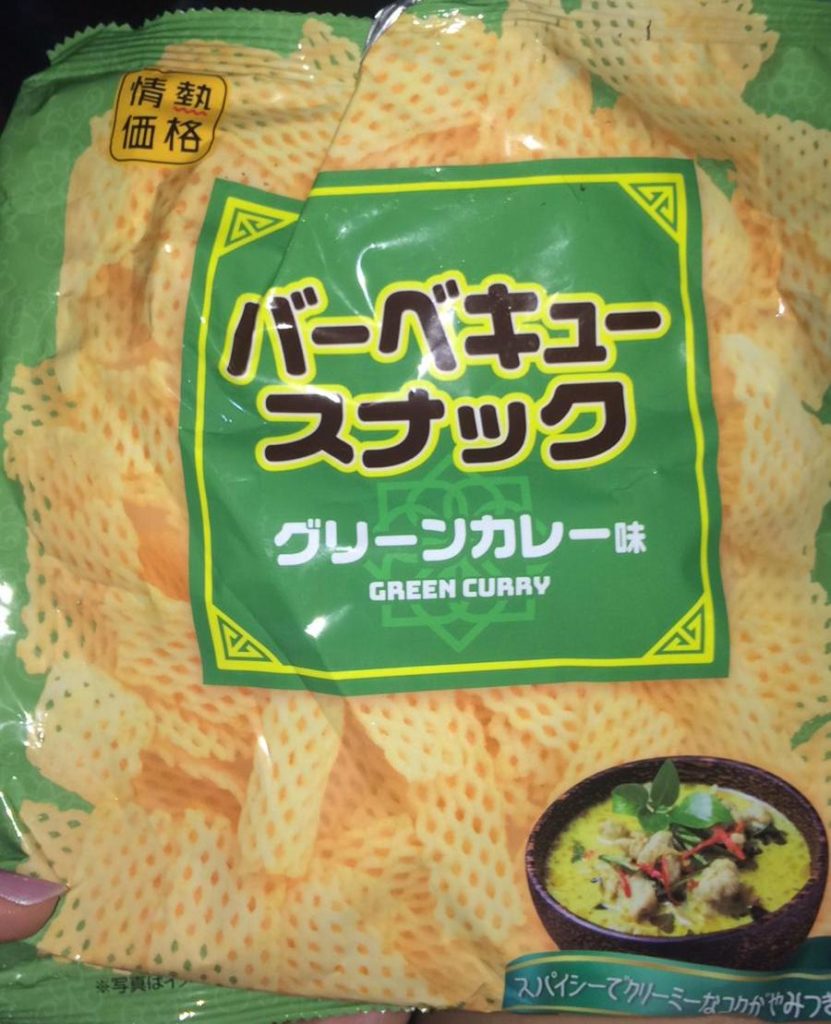 Almost every meal was expensive—San Francisco prices!—so eventually I started buying simple breakfasts from the ubiquitous and well-stocked convenience stores. (I never thought I'd give 7-Eleven so much of my money anywhere.) The one thing I ate two nights in a row was Standing Sushi, a Tokyo chain with counter seating standing for a dozen or so, a laminated menu dominated by cheap two-piece nigiri, and several fast-acting chefs. I tried all sorts of sushi varieties I'd never heard of, drank a huge glass of sake, and paid less than twenty bucks.
Bento boxes were also a pretty good deal, great for high-speed train rides, and came jam-packed with mysterious flavors. Every one I bought was beautiful and delicious.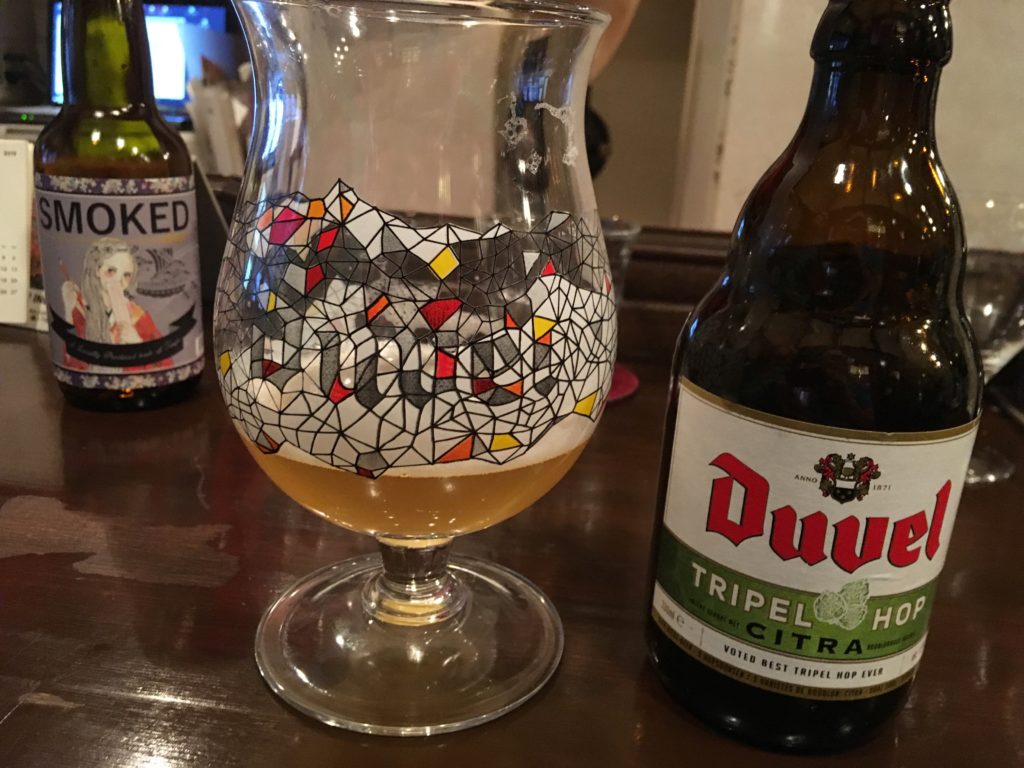 Drinking was different in Japan. Like other Asian countries I'd visited, boring lager beer dominates. There are a few (often foreigner-owned) breweries doing craft beer and more bars stocking it, but it's pricey and rarely as strong as I'd like. Sake is everywhere, of course, but almost nobody had even heard of the unflitered nigori variety I prefer at home. Japanese whiskey is everywhere, often in club soda highballs on draft. Many bars charge a cover of $5-$10; I wish they'd just enforce a drink minimum or something. As a tourist I'm happy to give them my money, but I want to hop as much as possible.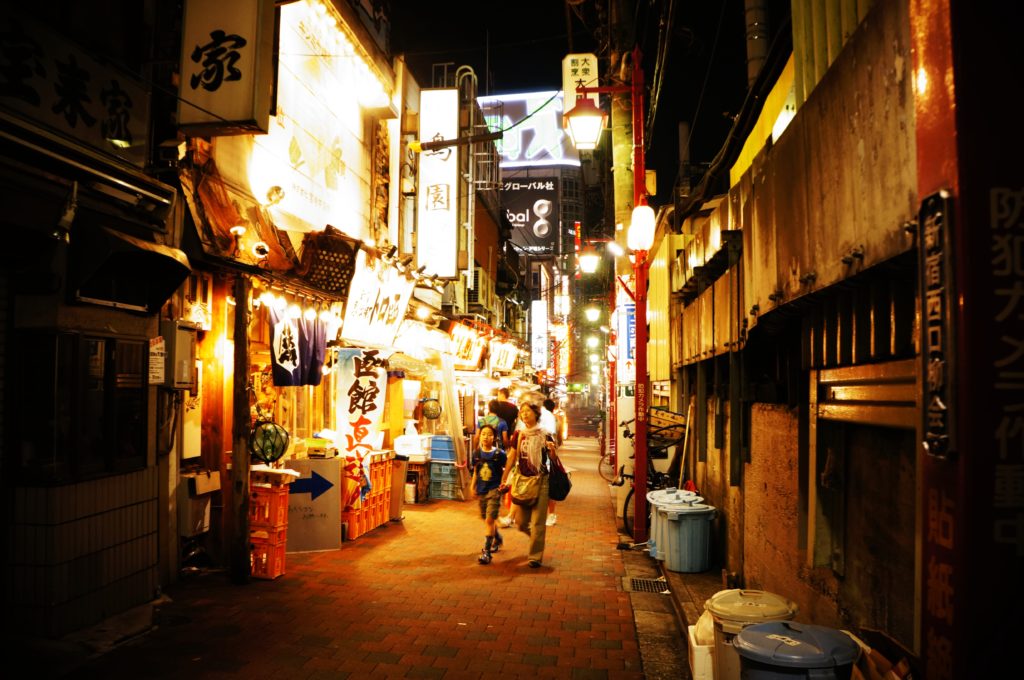 Golden Gai and equivalents like Nonbei Yokocho in Shinjuku, alleyways crammed with microscopic bars and restaurants, are fascinating and a must-try in Japan. Each one is different so I could hardly sum them up. Some second-floor establishments have impossibly narrow and steep staircases. Some places aren't for tourists—my mistake!—and cater to locals. Like many bars and restaurants in Japan, smoking is often allowed and can get super gross in a small enclosed space.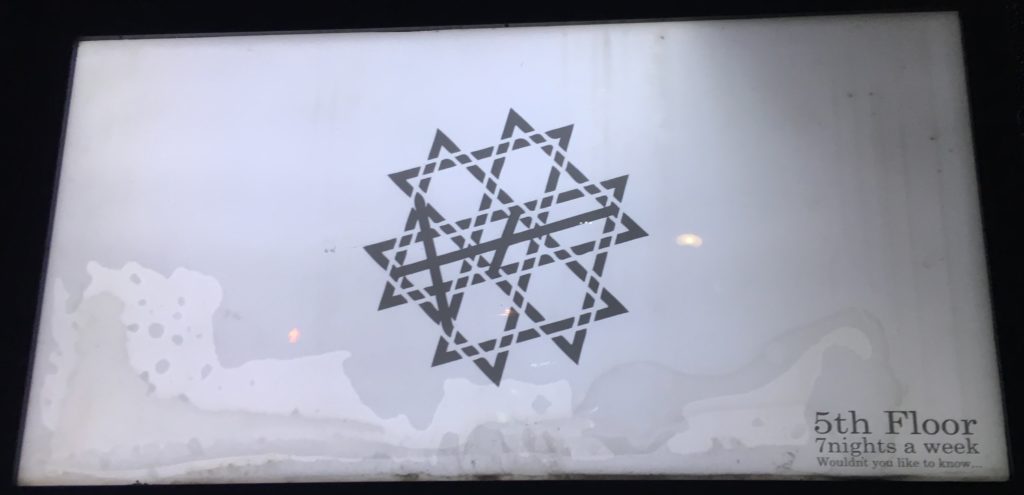 Everybody has Campari, but not everybody knows what a Negroni is. Weird. I found a few places for craft cocktails, but most were pretentious and overpriced. The exception was Bar Nayuta in Osaka, through a half-size door on the fifth floor of a nondescript building. There's no menu; just tell them what you like and they'll make you an incredible cocktail.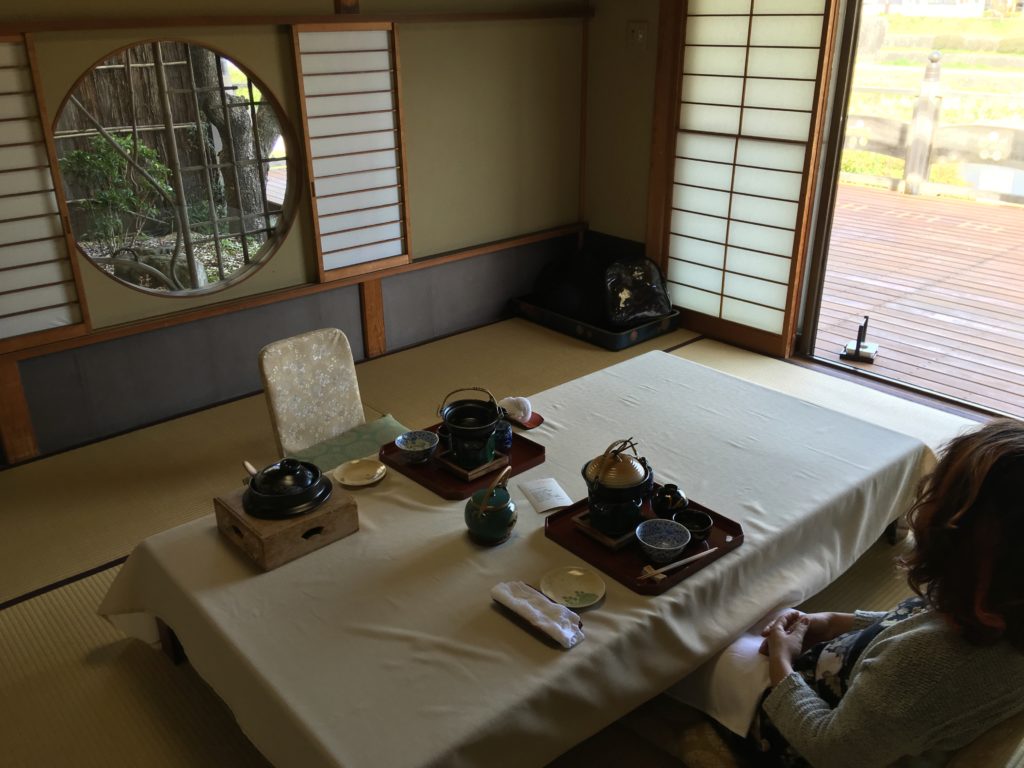 The one big splurge was for kaiseki, Japan's multi-course haute-cuisine, in Kyoto. Like other fancy food options, going for lunch is much less expensive than dinner. The place I went wasn't the highest-rated, but there was no wait and my party was alone with river views! I think it was worth it more for the experience anyway. The dishes were certainly exotic and mostly delicious, especially if you like funky fishy flavors!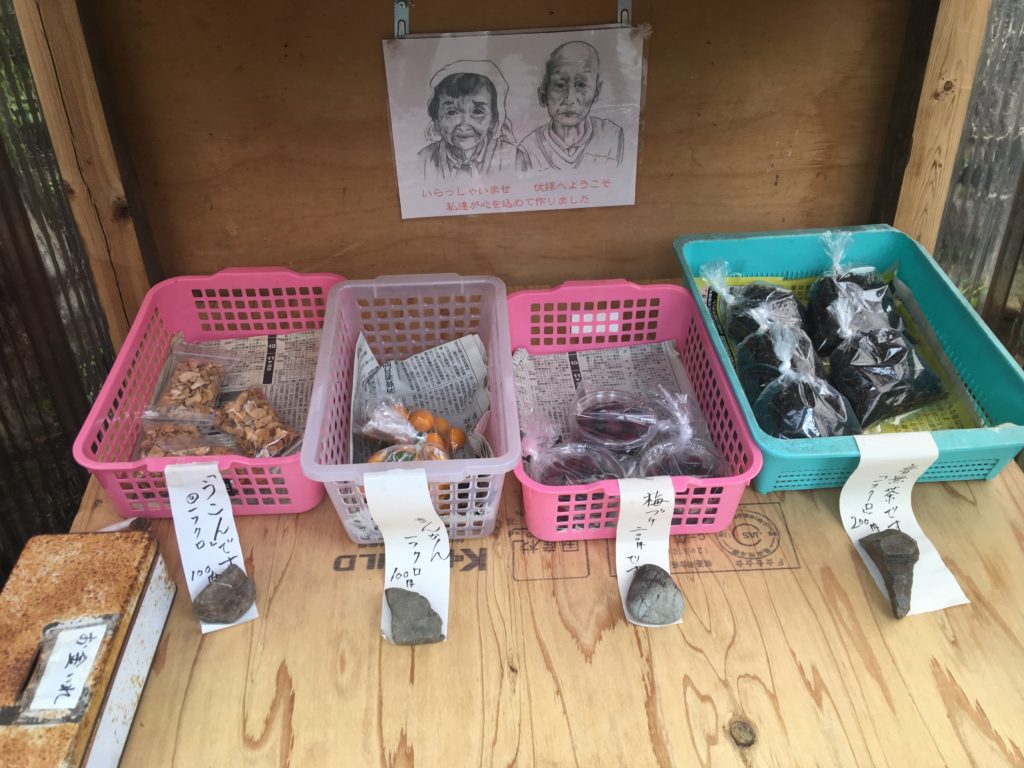 I'd been advised to look out for unstaffed stands selling farmers' products on an honor system, and spotted one while hiking the Kumano Kodo (previous post). It included a cute drawing of the farmers and a selection of mushrooms, kumquats, sour pickled Japanese plums (new favorite!), and tea leaves.
I must also mention the vending machines. I was surprised how few sold snacks, but cold drink machines, well-stocked with canned coffee, were absolutely everywhere. Many also served hot coffee and tea drinks, an impressive novelty, as well as beer, sake, and whiskey-cocktails-in-a-can. My finest moment was ordering hot onigiri (rice balls) from a machine that microwaved them for two minutes before dispensing. Incredible!
I didn't know that Katsuura, the final stop on my Kumano Kodo trek (previous post), boasts one of the largest fish markets in Japan, serving Kyoto and Osaka with most of their tuna. While I missed the early-morning bidding process, there was still plenty to see at 10AM as workers processed giant fish. Black kites swooped through the interior of the market, grabbing scraps. The tuna sashimi in town was unparalleled, and a tourist-friendly food hall near the market served all manner of preparations.
I left out so many things, but that's what I have photos of, so that's what you get for my food experience in Japan!