Part 4 of several! See Part 1, Part 2, Part 3, Part 5.
A special, quieter part of my trip was the Kumano Kodo, a set of ancient pilgrimage routes in the Kii Hantō peninsula south of Kyoto/Osaka. Travel required a local train from Osaka and buses. Known for three major destination shrines, the region offers wonderful hiking between mountain villages through dense forests of Japanese cypress. It was also a unique way to see cherry blossoms blanketing the side of a hill instead of lining a city canal.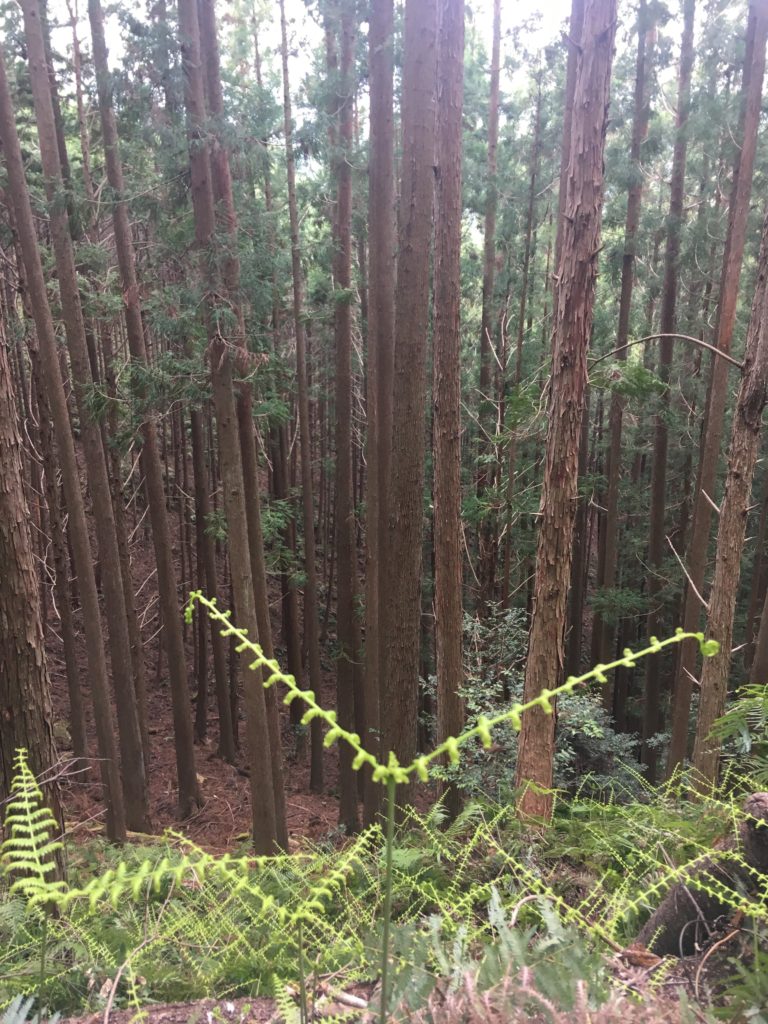 My first two nights were in Yunomine Onsen, a beautiful village bursting with hot springs. One tub was set up with extra-hot water where foods like eggs and sweet potatoes can be immersed and cooked. To be honest it wasn't the best soft-boil I've had (not hot enough?), but it's a novelty thing (and supposedly the minerals are good for you).
I had my first onsen experience here, which became a habit while I was in Japan. The water's too hot for me to stay in for long, but it seems encouraged to get out, rinse off again with cool water at the seated bathing station, and go back in. Kind of like the ol' roll-in-the-snow during a winter hot tub session!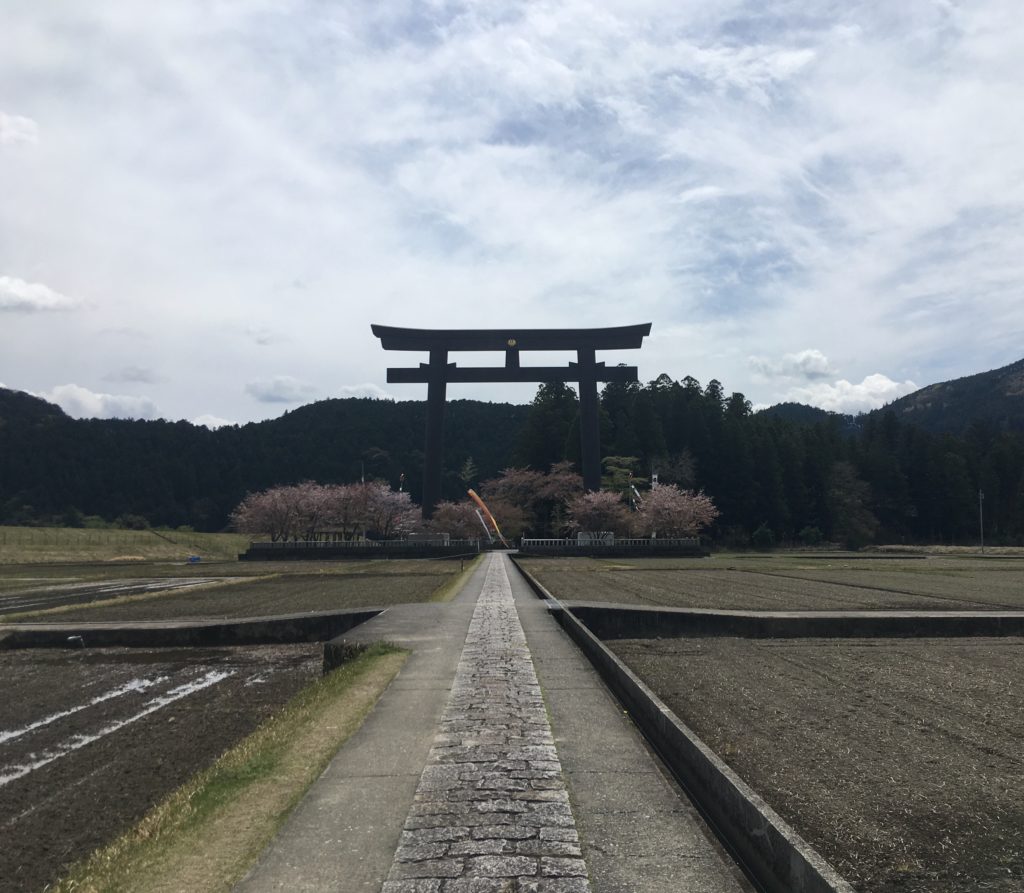 The Kumano Hongū Taisha shrine has the largest torii gate in the world at 34 meters (111 feet) tall and 42 meters (139 feet) wide. It's an incredible sight set amidst a river delta, forested mountains, and a rather unassuming town. I hiked up from the shrine for a distant view of this enormous object.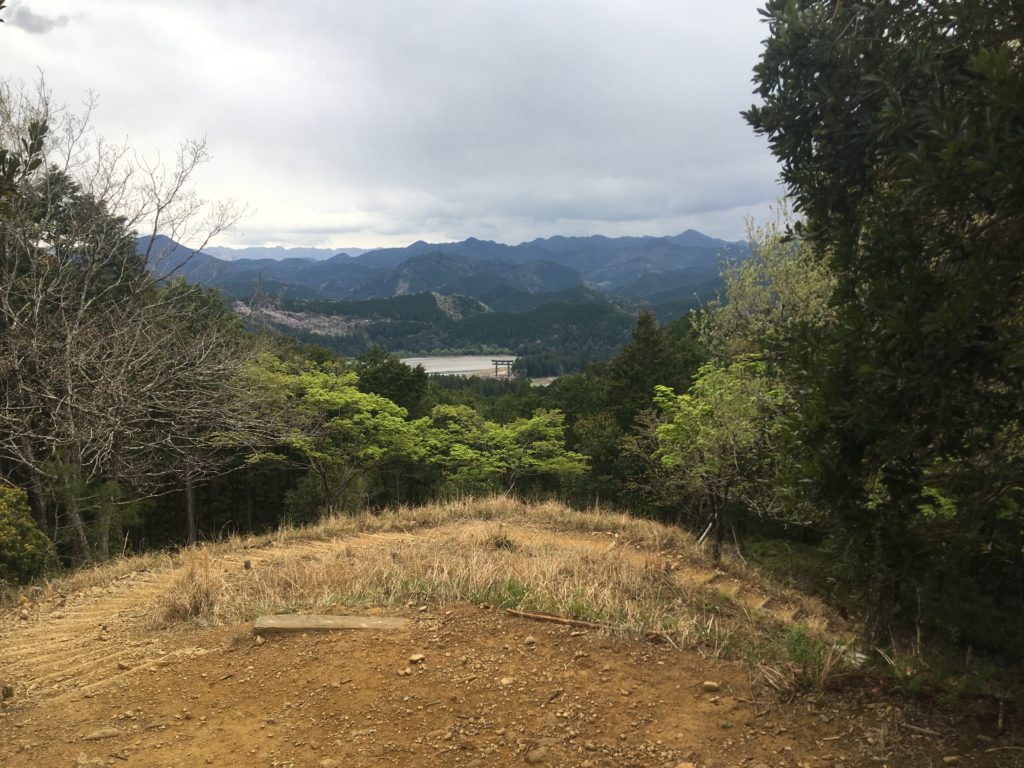 Kumano Nachi Taisha was the other major shrine I visited. This was the end of a strenuous hike: 14km/8.7mi, 1260m/4130ft up, 930m/3050ft down! It was a spectacular complex of buildings overlooking the ocean and accompanied by Nachi Falls, Japan's largest single-drop waterfall.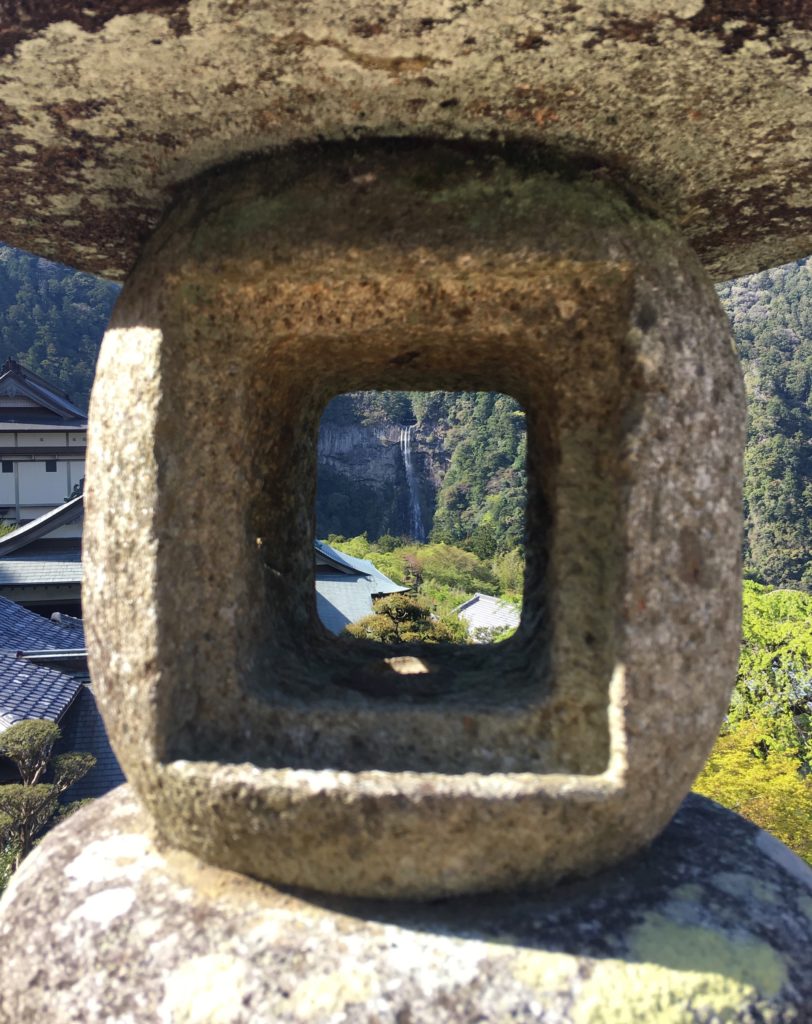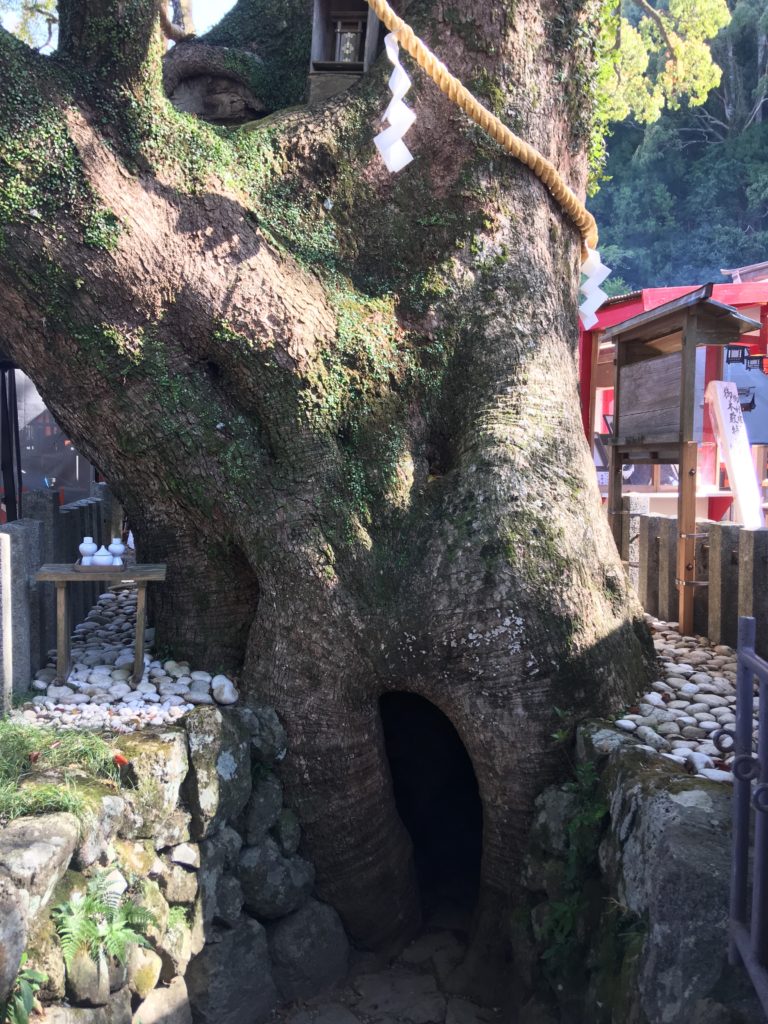 I spent my last night in Katsuura, a fishing town on the west coast of the peninsula. My hotel room had tiny windows with minimal natural light, but supplemented this with a digital window! That was a first.
Katsuura also boasts one of the largest fish markets in Japan, to be detailed in a later post. After a ferry and interacting with terribly confused and polite proprietors, I found myself basically alone in a giant island hotel complex complete with an onsen in a cave overlooking the ocean.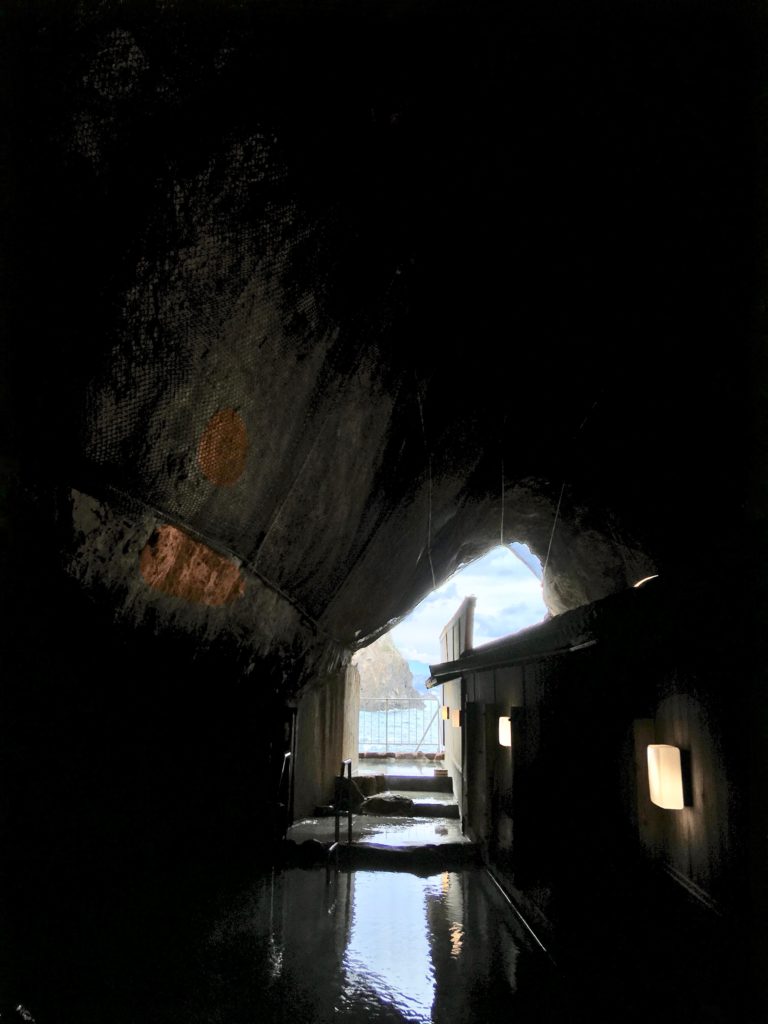 While it's certainly still a tourist destination, Kumano Kodo was a great way to escape the hustle/bustle of most cities I visited, and it scratched my itch to hike wherever I go. Thanks to Jason for the tip and itinerary!